Category Archives for "General Info"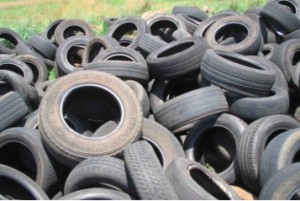 Did you know that throughout North America there are millions of quality pre-owned tires for sale? There are plenty of potential customers who are looking to purchase affordable, quality tires but aren't sure where to search. If you are a tire shop owner, auto recycler or car dealer, you know that you have tires stored in every nook and cranny of your lot and may not know what to do with them.
We have come up with a much-needed solution to your problem. We are offering a long overdue service for those of you in automotive sales, tire sales, and the repair industry. You can now use our online database to manage your tire inventory. But it doesn't stop there! The consumer will be allowed to search for a specific tire, locate it at your store, and purchase it online. It's the perfect solution, and it's free advertising!
Our Database Gives Small Business Owners The Opportunity For Better Business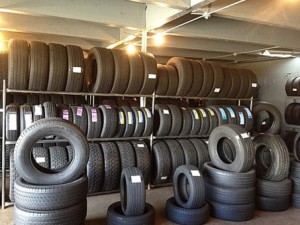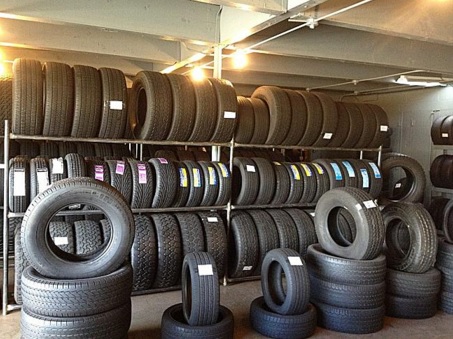 As a small business owner, you know that every minute counts. By using our online database, you will instantly become more organized and efficient! You and your staff can utilize each moment effectively because you won't have to constantly check in the back to see if you have a tire laying around, wasting precious time.
Your business will see more tire sales and improved customer satisfaction when you can tell your consumers that you have product in stock with confidence. Your staff will have the time to be attentive towards each customer because they will not be running to the back to search for parts.
By keeping all of your tire inventory stored in one place, you will know what you have in house at all times. If something goes missing, you will be the first to know. Keeping track of your tires prevents theft – just another bonus to using our database!
For one monthly fee, you can organize all of your tire inventory and vastly improve your business. Try it risk-free for 30 days!

Customers Are Raving About Our Online Database!
"We've been looking for a low priced way to keep track of our new and used tires. We tried a couple of the others and found them too complicated to use. This one fit our bill just fine, and it has more features to it as well."
Barry Helms, NY
What about YOU?!

No matter what time of the year it is, there's always the possibility of inclement weather. If you get behind the wheel of a vehicle any time during rain or snow, you will be faced with driving hazards.
Depending on your driving speed and the road conditions, stopping on wet roads can take up to four times the normal force required to come to a halt. And if your tires are worn… you risk the chance of hydroplaning or skimming over the surface of the road with little or no grip.
Sadly, there are many people using the road while driving on worn tires.
You don't want to join that vast majority of drivers who truly do not understand the dangers of driving on low tread tires.
Distressed tires, particularly bald ones can be fatal on wet roads, where the grooves are not deep enough to channel water out from beneath the treads.
The end-result is hydroplaning, where the tread wears and forces the tire to skim the water's surface and the vehicle reacts to the steering wheel.
Snow grip and wet weather braking add additional wear bare tires.
Tread Depth
Tread depth is a perpendicular measurement between the very top of the tread rubber to the base of the deepest grooves of the tire.
In the US, tread depth is quantified in 32nds of an inch. You can calculate your tire's tread depth by using a depth gauge.
Typical new tires usually begin with 10/32″ to 11/32″ of first tread depth.
Winter/snow tires and light truck tires usually are deeper. For light truck tires, that depth depends on the tire's tread kind, varying from Highway Rib, Highway All-Season, Off-Road Maximum Traction or Off Road All Terrain.
Tires are lawfully "worn out" in the majority of States when they reach 2/32″ of remaining tread depth. By way of example, a typical tire that begins with 10/32″ of original tread depth has only 8/32″ of usable tread depth.
Manufacturing companies have set a number of horizontal bars at the bottom of the grooves to make bald tires easier for owners to see.
The bars become flush when the depth of the groove gets to 2/32 of an inch.
Since tire tread provides grip to prevent a vehicle from slipping and skidding, a tire is bad and ought to be replaced when the tread is worn down to 1/16th of an inch.
Not only is it incredibly important for your driving safety to make sure that your tires have good treads, but it is also essential to be sure your tires are correctly inflated.
If all of this seems like too much to handle, then may want to consider getting a tire inventory management to assist you in checking up on your tires. It cannot be stressed enough. If you drive on tires that are bald or significantly under-inflated, you're risking an injury to yourself, your passengers, and other motorists on the road.